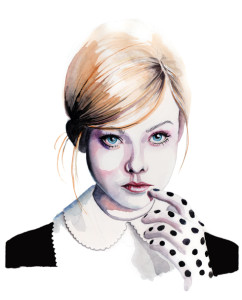 Hey there! Thanks for checking out my blog. My name is Tracy Hetzel. I currently live and work in Baltimore, Maryland but was raised in the small town of Wellsville, NY, have you heard of it?
My day job consists of running a graphic design business, Graphic Essentials. I have always painted and loved to draw since I was a little kid, but this is the first time I've really put it out there for the world to see. Originally trained at Alfred University, I soon moved on and graduated from the University at Buffalo in Art History. I have also completed several courses at MICA(Maryland Institute College of Art).
I am a watercolor illustrator who tries to achieve personal expression while simultaneously creating something that brings people joy, even if it's for a split second. I get a kick calling attention to subjects and moments that often go unnoticed. I paint things that altered my way of thinking and tug at my emotions. This consciousness begs to be painted. It has taken many years for me to find myself as an artist. I have come full circle in terms of my creativity and I am now free to embrace the philosophy of the great Isadora Duncan… my personal motto, "You were once wild here. Don't let them tame you."
Most of the illustrations I post will be available for purchase in my shop: longbluestraw.etsy.com The originals are for sale too, just ask. And while your in the shopping mood, I have two other etsy shops… check them out too… tworeasons.etsy.com & twocritters.etsy.com Thanks for looking.
All artwork and images on this website are Copyright © Tracy Hetzel and may not be copied, distributed, downloaded, modified, reused, reposited, reproduced written permission and credit. If you are interested in learning how to license one of these images please inquire.
If you have any questions, interested in purchasing something or working with me, just fill out my Contact Form and I'll get back to you as soon as I can.