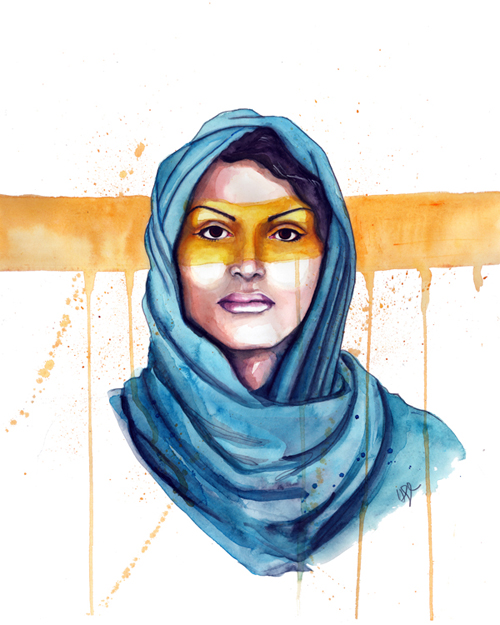 During the United Nations General Assembly Special Session on Global Drug Policy (April 19-21, 2016) The Museum Of Drug Policy, a pop­up cultural hub that includes an immersive art experience and special live programming, took a look at the impact of current drug policies on populations around the world. The Museum occupied space on Park Avenue for these three days. Through art, conversations and experiential events, the Museum showcased that the moment is now for drug policy reform and that damage caused by the war on drugs is evident across the world.
I had the great honor of being included among the artists that exhibited. My Execution Portrait Series, sponsored by Open Society Foundations, profiled 5 individuals who have been executed because of drug use or distribution. Their stories are heartbreaking and while working on these individuals I couldn't help but become a bit emotional. My goal was to bring them a voice.
Above is my portrait of Zahara Bahrami.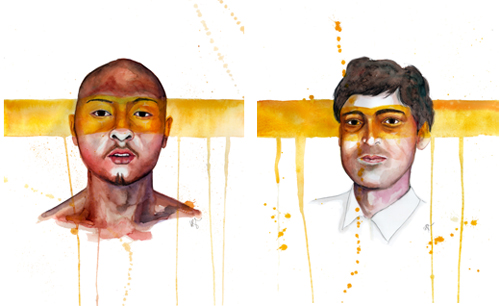 Andrew Chan and Brian Chambers.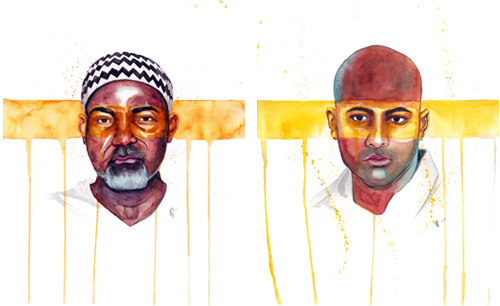 Martin Anderson and Myuran Sukumaran.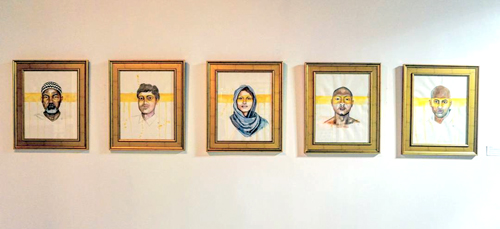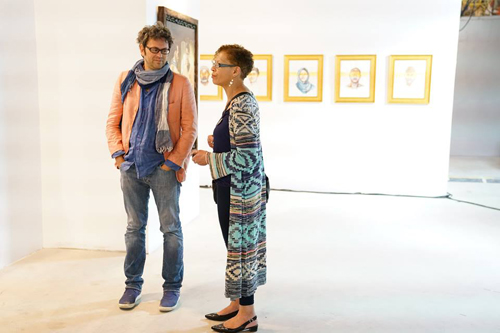 Some pictures from the installation.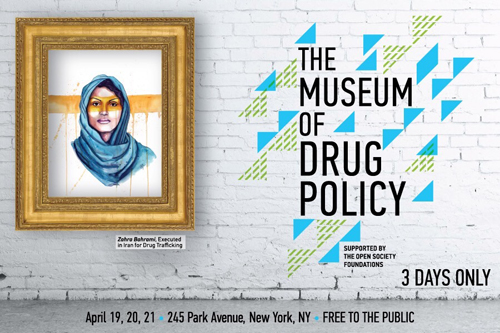 My portrait of Zahara Bahrami appeared on the Save the Date for the Event. And was even featured on a Jumbotron in Times Square (can you stand it!).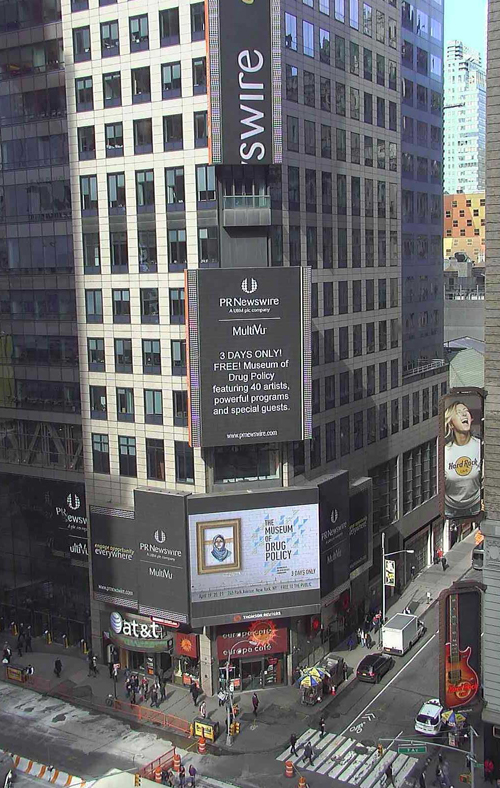 I was even commended by Andrew Cuomo, the Governor of New York.
How he got my married name, I'll never know…